9/18/18

Keep our Union strong! Our salaries depend on it! 

https://www.fastcompany.com/90227665/the-economy-is-booming-your-salary-is-not-blame-the-decline-of-unions 

9/4/18 

Did you know that IFT-endorsed candidate JB Pritzker supports a Fair Tax? Read this quick article to learn more: 

https://www.ift-aft.org/news/2018/08/14/what-you-need-to-know-about-a-fair-tax-and-who-supports-it

8/29/18

Are you fully connected with YOUR Union? Make sure to follow us on social media and sign-up for "Remind" if you haven't already done so! 

8/22/18

Hey you, yeah, you.... Wylie welcomes you to a new school year! Have a great first week!

8/13/18

We had a great morning meeting our new staff members! Welcome to Woodland everyone!

7/11/18

How were your Woodland Union dues spent last year? Here is a breakdown:

-IFT: $364.80

-AFT: 231.36

-LCFT: 223.56

-Insurance and Misc. $7.20

-ISFL: $6.72

-NIFL: $2.00

-Council: Varies $5.00-$60.00

7/11/18

Oppose the 3 percent salary increase limit! Sign the petition today!

Go to: https://www.ift-aft.org/news/2018/06/07/oppose-the-3-percent-salary-increase-limit

The attacks on educators have been relentless. Bruce Rauner didn't start this trend, but he has turned it into an art form.

Last week, he did it again. Without warning or time for discussion, Governor Rauner insisted on a budget provision that will make it more difficult for K-12 teachers and college educators to bargain for fair pay increases as they approach retirement. Sign this petition to tell him enough is enough.

Currently, school districts and higher education institutions can provide end-of-career salary increases of up to 6 percent without incurring additional pension costs. 

But Rauner's provision caps the increase at 3 percent, after which employers (rather than the state) will be financially responsible for the pension liability on anything over 3 precent if that increase factors into a member's annuity calculation.

We are already seeing employers use this threat of higher pension costs as an excuse to keep wages low across the board. This so-called "reform" could have the practical impact of limiting final average salary increases — and possibly all salary increases — to 3 percent for participants in the Teachers Retirement System (TRS) and State Universities Retirement System (SURS). 

The moment we learned about this proposal, the IFT acted. Thank you to all our members who heeded the call and contacted lawmakers to oppose this provision. Unfortunately, the measure was part of a final budget that included additional money for early childhood programs, K-12 schools, tuition assistance, and public universities. 

Sign here to tell politicians that educators shouldn't be punished for financial problems they didn't cause. The IFT will be delivering the petition to legislators and Governor Rauner soon.
 
The governor's latest attack comes at a time when Illinois needs to recruit and retain qualified educators, not send a message that the state is unwilling to invest in them and their retirement security. 

Last week's action was the latest failure for Rauner, who has already:
    - Held our state hostage for an historic 736 days without a budget.
    - Decimated higher education and human services, doing damage that will take years to rebuild.
    - Forced a private school voucher program into last year's school funding bill.

Teachers, faculty, and school staff deserve respect and the ability to retire securely after a lifetime of public service. 

We deserve better than Bruce Rauner and this unfair treatment. Sign the petition today.

Woodland Employees: You may have received an e-mail today encouraging you to drop put of the union.... Say NO to e-mails, calls and texts that ask you to stop paying Union dues! (6/28/18)
BREAKING NEWS (6/27/18) 
Supreme Court rules in Janus case
What you can do now to keep our unions strong
Dear IFT Member,
 
Today, President Trump's appointee to the U.S. Supreme Court cast the deciding vote against everyday men and women in the Janus v. AFSCME case. Though not unexpected, it was disappointing to see powerful special interests take precedence over the best interests of hardworking middle-class Americans.
 
Simply put, today's decision outlaws fair share fees. For more than 40 years, these fees have ensured that employees who choose not to join the union were required to contribute toward the costs of union-provided services that all employees benefit from, including contract bargaining and legal representation. 
 
I want to remind you that Governor Rauner started this well-funded attack right here in Illinois. When a federal court ruled that he did not have standing to bring the case, Rauner and his network found Mark Janus, a state employee who was willing to add his name to the legal challenge so it could proceed.
 
Rauner and his powerful friends have one goal - to eliminate unions. Why? Because our unions are one of the last checks on their control. If unions are weakened, corporate bottom lines would grow while protections like health care benefits, safe workplaces, and small class sizes that we've fought so hard for could be eroded over time. But through our collective voice and solidarity, we have the power to fight for equal opportunity for all, not just the privileged few.
 
We've been preparing for today's decision, and we're ready to do more than survive – WE WILL THRIVE. But each of us must do our part.
 
I urge you to do these four things right now.
Be on the lookout for slick mailers, phone calls, and even home visits from anti-union groups

 

like the Illinois Policy Institute (IPI) or "My Pay My Say," who will try to get you and your colleagues to quit the union. These groups are funded by ultra-conservative, wealthy benefactors who are only concerned about their bottom line, not our members, students, or communities.
 
 
Tell your friends why you're sticking with the union. Post about why you are #IFTstrong on social media. Click

 

here

 

to tweet your support and

 

here to post to Facebook. You can also share a Solidarity Selfie! Just click on the image below and print out the sign, then take a picture of yourself with it to post to your social media accounts.

Commit to defeating Bruce Rauner on

 

November 6

.

 

From his two-year budget impasse that devastated higher education and held public schools hostage, to the backdoor private school voucher scheme he forced into new funding legislation, to his campaign against workers' rights, Governor Rauner has failed Illinois. His priorities are clear.
And so are ours. 
 
We value our voice. We value our union. And we will fight to protect it - and each other.
   
Take a moment right now to consider what you will do.
 
Whether it's joining your local's bargaining team to ensure a fair contract, spearheading a union-community partnership to advocate for safe schools, or having one-on-one conversations with colleagues about the importance of sticking with the union, WE ARE STRONGER TOGETHER. To those who want to attack our rights and rig the economy further against working people, we say this: we're ready to fight powerfully for the future we all deserve.  
 
I know we will succeed. As always, thank you for all that you do.
 
In solidarity,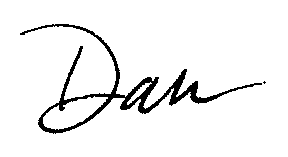 https://gallery.mailchimp.com/1a8107d016431adaa1ab85e54/images/ed7ddc78-da3a-40bc-82c7-db2af9b8e441
IFT endorses Pritzker for Governor
After extensively vetting candidates and gathering member input, the IFT Executive Board in December voted to endorse JB Pritzker in the March 20th Democratic Primary Election. Before endorsing, the Executive Board conducted interviews, reviewed candidate records and responses to questionnaires, conducted a scientific poll of members, and heard input from IFT locals, many of which conducted surveys and held candidate forums.

This is only the first of IFT's endorsements for Election 2018. All members can participate in IFT's Political Action Committee (PAC) process to help determine the union's endorsements for our representatives in Springfield and Washington, D.C. Learn more and see the schedule of remaining meetings here.


If you're not registered to vote – or have recently moved or changed your name – click here to register today!
Trump sides with Rauner in Janus v. AFSCME 

In yet another example of President Trump betraying the promises made during his campaign, the administration has filed an amicus brief in support of the plaintiff in the Janus v. AFSCME case. Read a statement on this latest slap in the face to working people from AFT President Randi Weingarten and other labor leaders, then tweet and share it on Facebook. To learn more about how this important case will impact all workers, view this IFT fact sheet.
Trump, GOP tax bill will benefit rich at the expense of the rest of us

House and Senate Republicans passed – and President Trump has signed – an historically unpopular tax bill that will increase taxes on many middle-class families and deliver 83 percent of the benefits to the top 1 percent of taxpayers. These lawmakers have declared whose side they're on, but next fall we can take matters into our own hands by voting for elected officials who will stand with workers and middle class. Read AFT President Randi Weingarten's full statement on the passage of the tax bill, then tweet about it and share it on Facebook.
Strengthen your union with Worksite Leader training

Register now for the IFT Worksite Leader (WSL) program, to be held on February 10-11 at the IFT's Union Leadership Institute (ULI) in Westmont. The WSL program consists of five modules that are designed to provide a strong foundation of knowledge and skills needed for worksite leaders to be effective. (All five modules will be conducted at the February session.) Learn more about the benefits of becoming a WSL graduate here.
Best classroom resources of 2017

Educators can get a jump-start planning for the new year by exploring the most watched, read, and downloaded Share My Lesson resources from last year. The best-of collection features can't-miss webinars, blogs, lessons, collections, and more.Tweet about these resources and share them on Facebook.
You are invited to a campaign kickoff for Joyce Mason who is running for Illinois Representative in the 61st District.  Joyce was unanimously endorsed by the LCFT PAC Committee.  This past spring she was successful in winning a seat on the Woodland School Board.  Plan to attend and show her your support.
When:  Thursday, October 26, 2017
Where:  LCFT Union Hall
Time:  Press Announcement @ 4:00 p.m.
            Open Forum for members to share feedback about what is important to them @ 4:30
Check out this volunteer opportunity!
JB Pritzker will be at the LCFT Union Hall on Sunday, September 3, 2017 at 6:30 p.m. for a meet and greet. 
The LCFT Executive Board meeting on August 29, 2017 the Lake County Federation of Teachers Executive Board delegates voted unanimously to endorse JB Pritzker in the 2018 Democratic Gubernatorial Primary.  The LCFT delegates expressed their strong desire to support a candidate for governor who will fight for working families and public education in Lake County and across Illinois.
The Lake County Federation of Teachers represents 6500 education professionals across Lake County.
We need your support! Please attend the town hall meeting hosted by Representative Jesiel to discuss SB1. Jesiel needs to hear from us that we believe this bill is necessary and that we support it.
When and Where:
Tuesday, August 22, 7-8pm
Grandwood Park Park District
36630 N. Hutchins Rd.
Gurnee, IL
Why is SB1 so important?
SB1 is the first school funding reform to pass the General Assembly in over two decades, but the Governor vetoed the bill.  The House of Representatives needs to override the amendatory veto, which undermines the fundamental principles of the evidence-based model by:

1. Pushing more costs to our local taxpayers and does not take into account the vital educational variables needed to support the children.
2. Changing the definition of adequate funding by ignoring inflationary growth, which will require more of the cost of education to be paid from local funds.
3. Pretending schools have access to local funds in Tax Increment Financing (TIF) zones, which communities across the state use to spur development. These new tax dollars go directly to the municipal governments–not to schools. 
4. Ending the per-district hold harmless amount in three years by changing it to a per-pupil amount, which hurts every underfunded district that has declining enrollment. 
As you may have seen covered in the media, there is a major impasse between legislators and the governor over how much state money to send to local school districts for the 2017-2018 school year. Some school districts in Illinois are predicting they will not have enough money to open school this fall and others say they will need to close early in the spring unless education is funded as outlined in the state budget. We continue to follow school funding discussions at the state capital and we are asking you to contact your local legislator and the governor's office as soon as possible to encourage them to work together for a school funding solution. Following is contact information for local legislators whose districts overlap Woodland District 50. Thank you for your support!
Congratulations to our new BOE members who were sworn in tonight! We look forward to working together in the future!
Use this link to access the new contract. Printed contracts will be out ASAP. Thank you for your patience.